Ride the  with Donegal Equestrian Centre
Providers of high quality horse riding experiences for all ages and abilities.
Visit us to experience some of the best beach riding Donegal has to offer.
Horse riding lessons, beach/trail rides & pony camps available.
Open all year round advance booking recommended.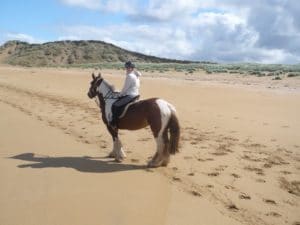 Beach Rides
Rides on Tullan Strand part of the
Wild Atlantic Way
1 hour, 2 hour or 1 day rides available
Beginner rides in the sand dune trails that run alongside Tullan Strand.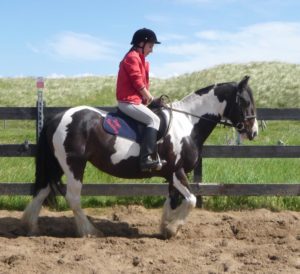 Riding Lessons
Riding lessons for all ages and abilities.
One off Beginner & Family lessons for the visitor or
 Weekly group lessons available for regular riders.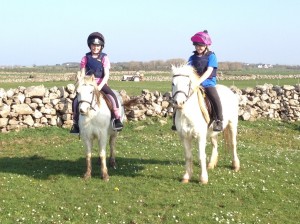 Pony Camps
Are held throughout the school holidays and at weekends.
Lessons are graded to ability so suitable for all levels.

Lots of fun and games whilst learning.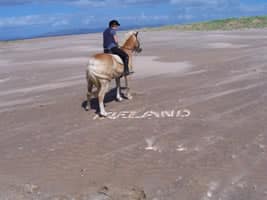 Riding Holidays
A range of short breaks for adult riders to suit all abilities
Accommodation is provided in local B & B's. We also have a riding only option
Packages include:-
Learn to ride
Improve your Riding
Trail Riding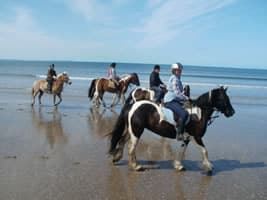 Group Bookings
Discounts from 10% are available to groups of 8 or more.
Beach rides can be split into ability levels if you have a mixed ability group.
Lessons and Beach rides can be run at the same time ensuring there is an activity for all members of your group to take part in.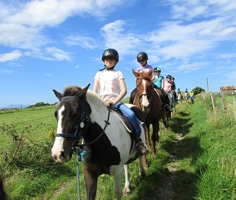 Pony Parties
A range of horse riding party packages.
Packages available to suit all levels of rider.
For children from 4 yrs – 16 yrs.
 Available all year round.
Suitable for Birthdays, Halloween or any special occasion.
Donegal Equestrian Centre is situated 1 mile from the centre of Bundoran in the beautiful
North West coast of Ireland is the perfect choice for all your horse riding .
The centre offers instruction in riding, pony camps, beach & trail rides suitable for all levels of rider.
We have a wide range of horses and ponies to suit all ages and abilities.
Packages can be tailor-made to suit your requirements.
With Tullan Strand, part of the Wild Atlantic Way, on our doorstep and magnificent mountain views within a short distance. Donegal and its neighbouring counties of Sligo and Leitrim give the trail rider an insight into three of the most beautiful and untouched counties of what is known as the Wild North West.
So whether it's a relaxing break away from it all, a chance to improve your riding, a gallop on the beach, or the Pony Camp experience of a life time Donegal Equestrian Centre is for you.
Most of all Donegal Equestrian can offer you an unforgettable experience in a fun and safe environment.
Please note all videos are taken from horseback so may be a little shaky.